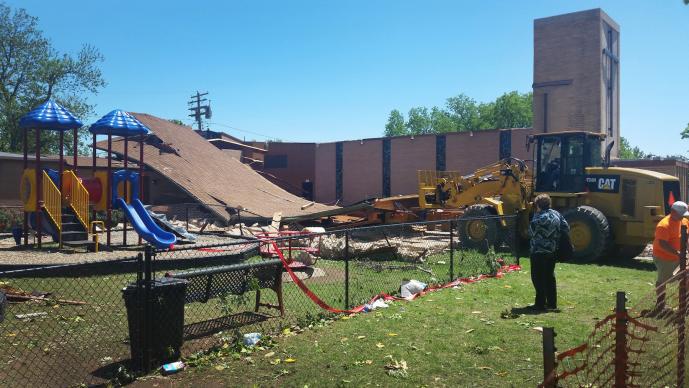 Members rescue Bible, candelabra, offering plates
"Apparently, we had a tornado," said the Rev. Steve Harshaw, as he looked over remains of Davis'First United Methodist Church after a storm on the evening of Tuesday, April 26.
The storm caused the building's roof to collapse into the sanctuary. Some of the church's stained-glass windows lay shattered on the ground, while others remained intact.
The sanctuary is considered a total loss, Harshaw said.
No one was injured, he added.
As damage to the church was being surveyed and workers began hauling away debris, Harshaw was considering where to have —> more.
0
0
admin
admin
2016-04-28 18:15:16
2016-04-28 18:15:16
Oklahoma FUMC loses sanctuary to storm