Judicial Council will review a petition on the election of first gay bishop for The United Methodist Church when it meets in April 2017.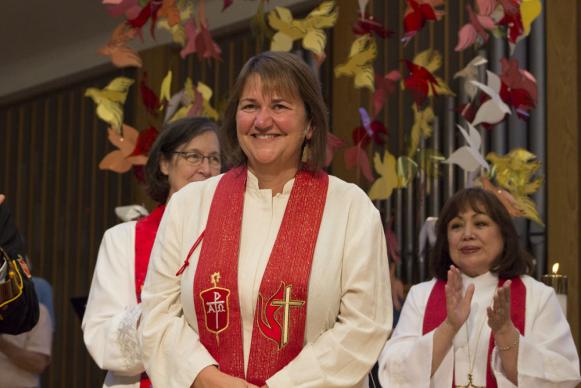 A petition requesting a declaratory decision on the election of a lesbian bishop will be considered by the United Methodist Judicial Council next spring.
The petition from the denomination's South Central Jurisdiction will be part of the council's Spring 2017 meeting docket, its executive committee decided last week while meeting in Nashville, Tennessee, for orientation. Five new members of the nine-member Judicial Council were elected at General Conference 2016 in May.
Bishop Karen Oliveto, a married lesbian who previously was Read more
0
0
admin
admin
2016-08-22 21:05:51
2016-08-22 21:05:51
Top court will take up Oliveto election in spring