Large, global crowd expected for "full-on celebration" of Wesleyan Christianity.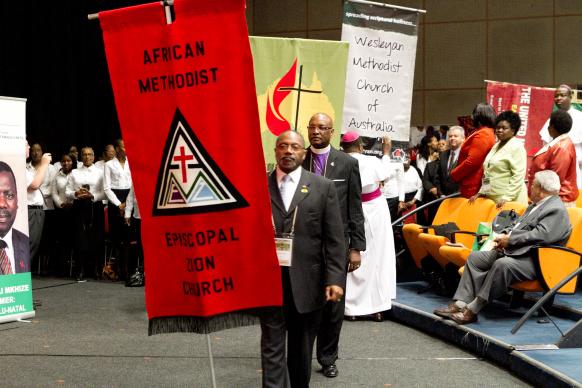 At the World Methodist Conference, church politics get checked — mostly — at the door.There's no legislation, but plenty of preaching, teaching, singing and fellowship.
Think revival, but also think family reunion, with John Wesley as the common ancestor.
"This is a full-on celebration of the Wesleyan tradition that takes place once every five years," said Sarah Wilke, publisher of The Upper Room, and program chair for the World Methodist Conference set for Aug. 31-Sept. 3 in Houston.
As reunions go, this will be a big one, with attendance of 2,500 to 3,000 expected. Seventy percent of the early registration is from outside the United States. More than 70 denominations and other church groups will be represented, all sharing Read more →