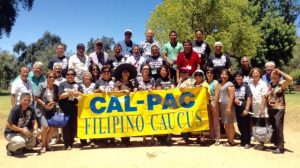 I've been asked to provide more details about the Philippine Mission trip. The Philippine Mission trip is a project of the Filipino Caucus which helps in the construction of local United Methodist churches in the Philippines. Every two years the Filipino Caucus raises funds to the tune of about $15,000 to be used in building local churches back home.
Fundraiser – Raffle Prize!
We printed 1,500 raffle tickets to be sold for $10 each. The raffle drawing will be held November 19, 2016 during Faith Festival (see more info at the end of this article) and the winner will receive two (2) round trip tickets (airfare) to the Philippines.  We need people who will help us sell all of these tickets.
Join the Mission
Join us on this important mission to the Philippines. Participants pay their own way. The cost is $2,500 per person and this amount is to be paid to the Filipino Caucus. The fee covers round trip air fare, hotel accommodations, land transportation, and food for one person from February 15 to 28, 2017.
For further information please contact Pastor Nelson Castorillo at 909-538-7606.
Cal-Pac Filipino Caucus Facebook Page
Faith Festival
Faith Festival is an annual gathering of all Filipino American UMC churches and congregations with Filipino members to affirm our faith and celebrate, with gratitude, our victories.  All the choirs of the different churches are invited to participate. This year's Faith Festival will be held at our church on November 19, 2016 from 10am-2pm and we expect to have 150 to 200 people visit. More details to come as we make plans for this special event.