United Methodist Darlene Marquez-Caramanzana has received an award for sharing the women's stories. She calls them her research partners.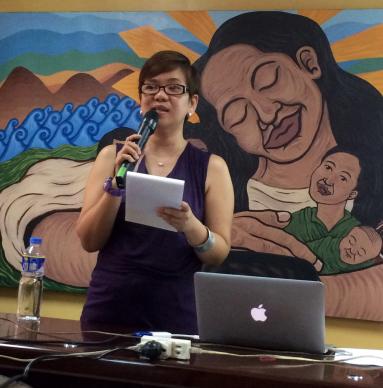 By Gladys Mangiduyos
March 29, 2016 | QUEZON CITY, Philippines (UMNS)
When states commit human rights violations, it's often women who must find a way to pick up the pieces and hold their families together.
A United Methodist deaconess has documented the experiences of the women relatives of those victimized by human rights violations, including how those women fought for justice.
Read more: Filipina deaconess focuses on women confronting violence | The United Methodist Church